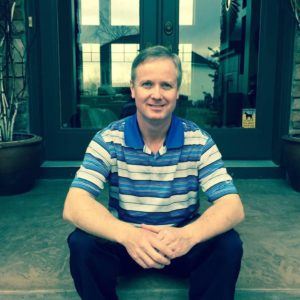 Joe Ryan, owner and operator of Carlisle Ryan Digital Print Services, started his career in the printing industry in 1990. When the company Joe was working for split into separate publishing and printing companies, Joe decided to create a company that was dedicated to bringing more than just off-set printing to the market place. In 2005, he did just that by opening Carlisle Ryan. Today, Joe and his team work tirelessly to ensure that their company provides the best printing services available in the industry. Bold colors, amazing textures and heart-stopping finishes are simply guaranteed at Carlisle Ryan. Joe won't accept anything less, and neither should you.
What sets us apart from other printers?
We are an all-digital printing company. What does this mean? We can quickly print projects with variable data (each page having a unique piece, such as a page number or address) or small runs of printing at a lower cost than traditional printers.
We have a fast turnaround time, a wide selection of paper, and the ability to print in small quantities.
We are willing to do whatever is physically possible to meet the customers' needs.
We have 30+ years of experience in the printing industry on staff.
We work directly with our customers to give them exactly what they want in a final product.
John B. Carlisle spent a lifetime in the printing business.
At the age of 13, John was working for the local newspaper in Durand, Wisconsin, folding broadsheets with the publisher's son. Within a couple years, he was taking on more and more responsibility around the publication, even studying to operate a Linotype to become fluent in typesetting.
In 1955, John moved his young family to Dubuque, Iowa, taking a job with the Hoerman Press – now the UnionHoerman Press. His dedicated work ethic landed him a job at Wm. C. Brown Co. Publishers.
"Our only problem with him was that he wanted to work more than 40 hours," Brown explained to the Telegraph Herald in a 2004 article about John.
After 19 years with the company, John decided to strike out on his own. In 1978, he acquired the interest of Younkers Engraving of Dubuque, and with an initial team of three employees under the new name of Carlisle Graphics, John transformed the business into a preprint industry. This included advertising and marketing of higher education-market textbooks. As business grew, the company took on design, illustrations, project management and editorial duties as well.
Fast forward to 2005.John's children wanted to continue to pursue his father's dreams of owning a printing company. The siblings turned to a family friend with the business knowledge to make things happen.
Joe Ryan had the Carlisle passion for printing the family was looking for, and soon dreams turned into reality and the modern-day Carlisle Ryan printing business was formed.